Benefits of Learning Dance: 5 Reasons Why Every Adult Should Try a Class
The best dance classes on the Gold Coast help you embrace your individuality
By Ikin Dance • Jan 15, 2021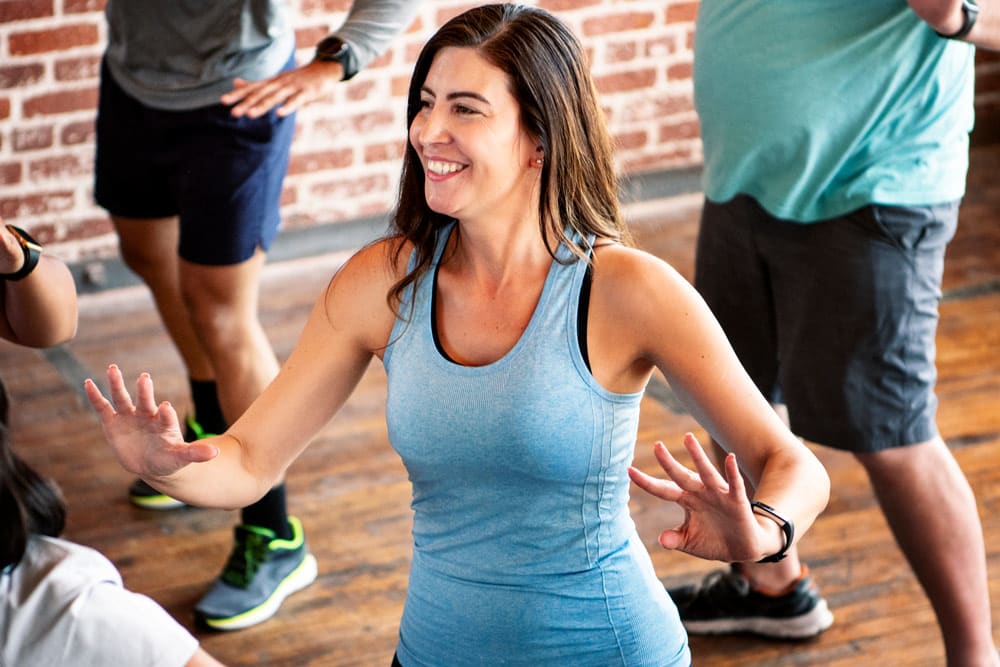 Learning to dance has the power to transform your life. There is so much to uncover about who you are and who you can become. It's a continual exploration of oneself, no matter your age, gender or ability.

Beyond this epic journey of self-discovery, you might be wondering what are some of the other benefits of trying out a dance class? And why is everyone trying dance classes on the Gold Coast? Here's all the information you need to know.
Improve Your Health & Fitness
Be prepared to ditch the treadmill and start using muscles you've never activated before. Dance provides so many physical benefits for your body. As you try different styles of dance, you'll start to notice some serious muscle tone and improved cardiovascular fitness. There's a reason why we dancers are so fit and healthy!
Increase Your Confidence
You may feel reserved in your first class, but we promise, you will find your feet and have next level confidence after a class or two. Dance classes in a group setting can also help you with any shyness knowing the attention is not all on you. Trying new things can be scary but there is something empowering about stepping outside your comfort zone.
Challenge Your Mind
There are many elements to dance. From watching demonstrations to breaking down choreography, dancing is a multi-sensory skill. If you're feeling like you're mentally stuck in your life and want to try a new activity to help challenge your brain, dance will do just that for you.
Say Goodbye to Stress
Imagine you've just completed a dance class. You wipe the sweat off with a big smile on your face. That's the feeling you'll get after a dance class at IKIN! Life can get stressful. Learning a physical skill like dance produces endorphins, otherwise known as our happiness booster. When you're in your element, moving to music, your focus is shifted away from your thoughts. Any worries you may be carrying about the future or past, cease to exist. All your stress will be left at the door the moment you enter any of our Gold Coast dance classes.
Join a Community
You are not just completing a dance class. You are entering a community of supportive individuals. A dance studio is a great way to meet different people from different backgrounds. The best part about a dance class is everyone is there to learn, laugh and encourage each other.
Why You Need to Dance on Into a Studio!
Dance is an empowering experience that every young adult must try. With so much to learn, we guarantee you will be hooked and coming back for more.

Ikin Dance not only provides a range of dance classes on the Gold Coast. Our dance studio is all about helping nurture the real you. No matter who you are and what your circumstance might be, there are no limitations to what you can achieve. So, why not give the number one dance school on the Gold Coast a try? Whether you're a hip hop head or want to feel sexy in heels, IKIN Dance Studio will have something for you.

Start your journey today with a free trial. Join the fun, learn new skills and get ready to transform into the best version of you!